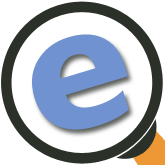 HYIPexplorer's
Articles Tab is the perfect spot for a newbie to the world of High Yield Investment Programs. There are four sections with different articles pertaining to each section: NEWBIES, HYIPs, Security, and Payment Systems.
In the NEWBIES tab, you learn what exactly an HYIP is, as well as how to start and maintain an investment. Beyond that, the tab gives you resources to teach you what virtual currencies are along with HYIP professional secrets. You also get articles about compounding, Ponzi Schemes, doublers, and auto surfing.
The HYIP tab shows you everything you need to know about how HYIP works. You can learn what an HYIP monitor is, good and bad HYIP investments, how to prevent getting scammed, and other online investment tips.
The articles are something that you will find really valuable. Because we know if it's something that helps you in the long run, be sure to bookmark it and come back to it as a reference when needed. The articles are usually updated regularly, so that's a feature that you want to pay attention to along with the news updates.
Documents:10

What is HYIP?

How to Start An Investment

Key Investment Strategies

Virtual Currencies

11 Secrets of HYIP Pros

Compounding

Ponzi Schemes

Doublers

Auto Surfing

High-Yield Investment Program Wiki

Documents:10

What is an HYIP Monitor?

High-Yield Investments

Programs for High Yield Investments

Good And Bad HYIP

Online Investment Tips

How To Prevent Getting Scammed

Top 10 investing scams

Due Diligence

HYIP Investment Diversification

HYIPs as a strong necessity

Documents:3

E-gold Security

8 Ways to Protect your E-gold account Safe

Liberty Guard - Liberty Reserve Security

Documents:6

How To Create and Fund E-gold

E-gold setup and funding

Pecunix

Liberty Reserve

What is ZCash?

What is Bitcoin?