About
---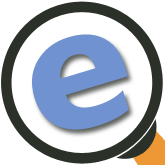 Our mission is to help you choose the best HYIP projects so that you can make high-quality investments. We use a combination of honesty, integrity, and transparency to prove that we are a trustworthy partner.
Real, Accurate Information
Real, honest information about top HYIPs is at the cornerstone of our site. You can't make the best decisions unless you're provided with the best information. We scour thousands of HYIP sites and monitors to collect important details that can affect your decision, such as how long an HYIP has been active, how much they pay, and the last time they paid.
We also dig deeper to provide vital details about the legitimacy of the HYIP, such as when it registered its site, the type of server it uses, script licensing info, and website security protocols. These details may seem less interesting than how much you'll make, but they can easily prove to be the difference between a real HYIP and a scam.
Diversified Research
One of the best things about our HYIP monitoring service is that we collect our data from multiple sources. You don't have time to visit dozens of websites each day to learn about the latest HYIP investments, so we work hard to make the research phase as easy as possible for you.
We do the hard work of researching from various sources, and then we present that data in an intuitive, easy-to-read format. When you check out specific HYIP project pages, you're viewing accurate info that's been collected from all over the web. This means you won't miss a thing, all while guaranteeing impartiality.
Uncompromising Integrity
An important thing to understand about lots of other HYIP monitoring websites is that they can be just as scammy as some of the fake HYIPs they promote. This is because they take money to advertise certain projects above others and make them seem like they're great investments when they aren't — they are literally being bought off at your expense.
That is never a concern with our website because honesty and integrity are at the heart of what we do. We never accept payments from HYIP projects, and we never favor one above another for any other reason than the cold, hard facts.
Latest Updates
Lots of info is great, but it's not helpful if it's not recent. To be sure you have access to the newest information on the best paying HYIP programs, we update our site constantly.
Our data crawlers are constantly at work, collecting info and updating the website. Don't trust your valuable investments to an HYIP monitor that updates once a day or a few times a week — we update around the clock so you have the latest info as soon as it's available.
Helpful Customer Reviews
Reading HYIP reviews and checking out HYIP ratings is a smart way to learn more about the latest HYIP programs. When you read reviews, you can see first-hand the experiences of your fellow investors.
Customer reviews detail whether an HYIP actually pays and how difficult it is to withdraw money. The longest-running HYIPs may have hundreds of positive reviews, making it easy to spot a reliable winner. Spam projects don't go undetected for long, so when you see negative reviews, you know it's something to avoid.
Customized Experience
Our HYIP monitoring service provides an incredible wealth of information. We pull from thousands of sources so that you have the latest data at your fingertips.
Of course, having so much info can sometimes be overwhelming. That's why we offer a more customized experience when you create a free account. You can track your favorite HYIPs and potential investments so you can keep a closer eye on those that interest you most.
Fast Customer Support
In the world of investing, and especially the best HYIP projects, things move very fast. So when you have an issue, you need customer support that moves just as fast.
Our customer support department is always available to help with any account issues you may run into. We also provide tons of learning and resource material so that you can educate yourself on HYIPs and investing in general so that you can become an even better trader. If you ever have questions or concerns, don't hesitate to reach out.